You Have Work-Ready Options with Ford Transit Van Inventory in Fall River
The capable, sleek, and professional Ford Transit cargo van is one of the top choices of drivers in Fall River, Somerset, Westport MA, Newport, and Tiverton RI who require a truly solid vehicle for personal or business needs. And whether you choose the classic Transit in one of its many forms, or the city-ready Ford Transit Connect van or wagon, Ford delivers as it always does.
First Ford is proud to serve the needs of van shoppers with a large Ford Transit inventory of models like the Transit-150, Transit-250, Transit-250 Cab Chassis and Cutaway, Transit-350 van and wagon, and the Transit-350 Cab Chassis and Cutaway.
What are the main differences between the Transit and the Transit Connect? The latter is smaller, which means smaller cargo space and lower ceilings, but better fuel economy and lower prices. Maximum cargo room for the Transit Connect maxes out at nearly 130 cubic feet--the Transit with long wheelbase and high roof offers more than 400 cubic feet of storage area.
To see more versatile and capable models, explore the new Ford model lineup at our Fall River dealership.
Why Choose Ford Transit Van over Mercedes-Benz Sprinter Van?
Way back when, vans were used only for commercial work, for hauling heavy equipment or power tools. But in the modern age, you'll find cargo and passenger vans just about anywhere. Animal shelters use them to transport dogs and cats to their new homes, adventurers turn them into mobile tiny-homes for traveling the country, and drivers from all walks of life have found no end to ways to use their vans.
And two of the top choices currently in Fall River are the Ford Transit Van and the Mercedes-Benz Sprinter Van.
Explore a brief overview of these two models below to see which one may be a better fit for your needs, or contact First Ford to learn more about our van financing and upfitting options. There is a better way to work--and Ford can help you find it.
Compare Ford Transit Vans vs Mercedes-Benz Sprinter Vans
At every level, Ford Transit Vans are more affordable than Mercedes-Benz Sprinter Vans--and if you're running a business, you need to be thinking about the bottom line
Ford has a better reputation for durability and reliability than Mercedes-Benz, meaning that your Transit Van is more likely to run for longer and have less issues
The Transit Van lineup offers choice of three engine options, including two gasoline engine options and a Power Stroke TurboDiesel--Mercedes-Benz offers but two engine options, both are diesel
Ford Transit performance offers up to 310 horsepower, and 400 pound-feet of torque
Max payload for the Ford Transit is over 4,500 pounds--for the Mercedes-Benz Sprinter, over 5,500 pound
Max towing for the Ford Transit is over 6,000 pounds--for the Mercedes-Benz Sprinter, over 7,000 pounds
The Ford Transit gives you choice of three different roof heights and three different lengths, for total flexibility and customization
Both van lineups offer extensive upfitting options to be able to fit to any working or living needs
Choose from three distinct models within the Transit Van lineup, or five models within the Mercedes-Benz Sprinter Van lineup
Explore all the options available and view our inventory of Transit vans for sale at First Ford. Call us to arrange a viewing and test drive, and to find out about special offers we may have, along with rebates, special incentives, and more.
---
First Ford
Local Ford Dealer
Selling New
Ford
Serving: 
Fall River, MA
,
Somerset, MA
,
Westport, MA
,
Tiverton, RI
, and
Newport, RI
.
Directions
Local Phone
:
508-730-1000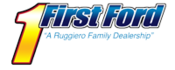 292 William Canning Boulevard.,
Fall River,
Massachusetts
02721