Explore Our Powerful Lineup of Commercial Trucks in Fall River, MA
When it comes to getting the job done efficiently and on time, it's important to have a reliable and robust work vehicle by your side to help you accomplish any task that comes your way. Whether you're a property manager, a construction worker, or someone who frequents the off-road avenues outside of Somerset, MA while hauling your favorite collection of four-wheelers, our lineup of commercial trucks is bound to have something that fits your specific lifestyle.
Here at our First Ford dealership, we strive to provide customers near Newport, RI with the opportunity to experience all that our commercial trucks have to offer. From our collection of resilient work trucks, heavy-duty trucks, and chassis cab style commercial vehicles, there's never been a better facility that you can trust to help meet all your work-related needs this fall. Choose to maximize your workload this season and find yourself a dependable commercial truck that's designed with your needs in mind.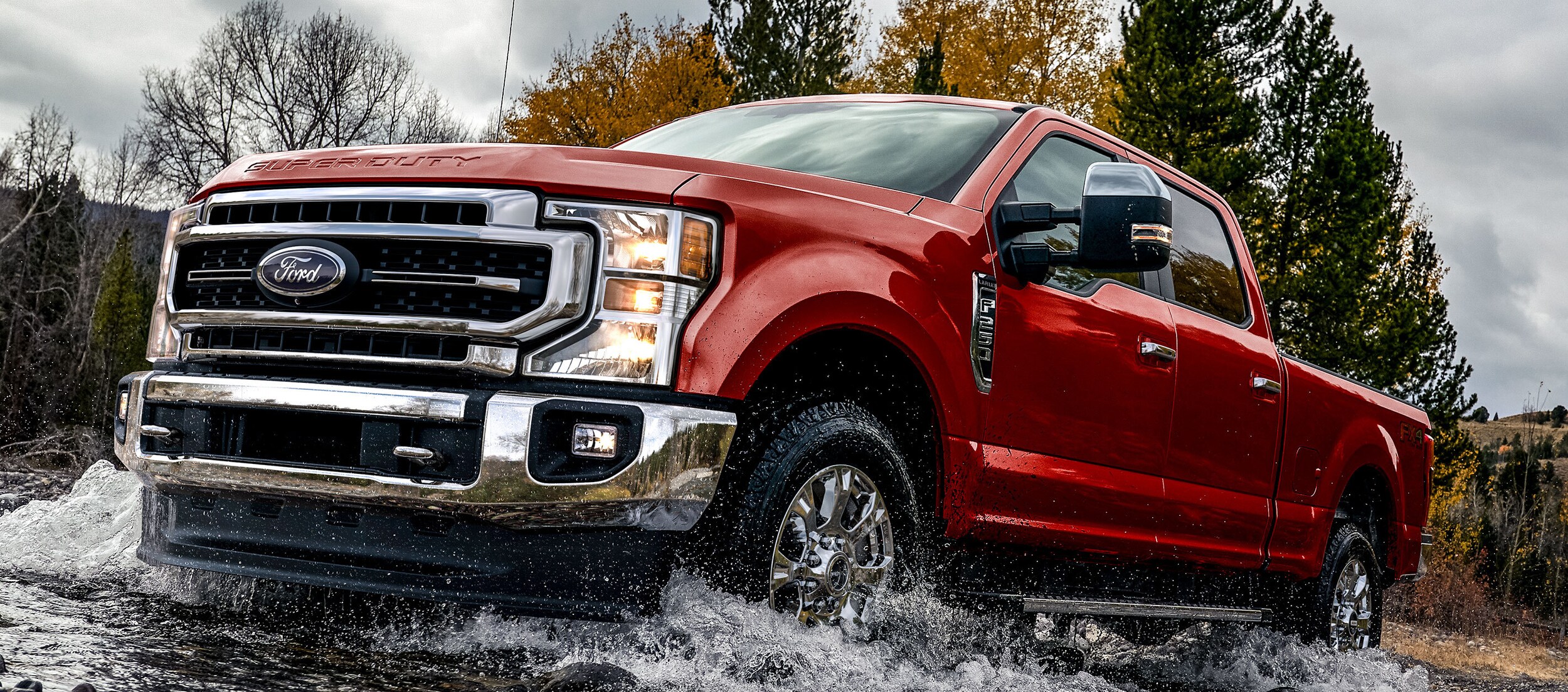 Work Trucks for Sale Near Westport, MA
If you're a blue-collar worker in need of a new work truck this season, look no further than our extensive new inventory of work-ready commercial trucks here at our First Ford dealership. Offering drivers with an array of capable and powerful work trucks, including the new Ford F-150 and Ford Ranger, we invite drivers from the area to visit us in-person and test drive your favorite models at a time that works best for you.
One of the best-selling and most popular work trucks of all time, the new Ford F-150 is a staple among all work trucks near Tiverton and continues to impress drivers with its astonishing work-ready capability and power. Available in a myriad of powertrains, including gas and diesel options, the Ford F-150 is engineered to help you seize command of the roadways as you make your way from one job site to another. Sporting a variety of trim levels that each bring something unique to the table, the Ford F-150 can be customized to fit your specific work needs whether you're chasing the dirt roads outside of the city or hauling your favorite work equipment.
Find Your Next Heavy-Duty Truck Here at First Ford
Searching for a heavy-duty truck but don't know which model to choose? Here at our First Ford dealership in Fall River, MA, we provide drivers with the insight that they need to settle on a heavy-duty truck that best fits their specific line of work. Whether you're an avid traveler or someone who enjoys towing and hauling your favorite heavy-duty camping gear as you drive, you'll not want to miss what our inventory of heavy-duty trucks has to offer for you this season.
Visit us this fall and sift through our available heavy-duty work trucks, including the Ford F-250 HD and Ford F-350 HD, for the chance to get behind the wheel and experience the raw power offered by these heavy-duty crusaders. Centered around a high-strength, aluminum-alloy body construction, the new Ford F-350 revels in its durability from the jobsite to the roads less traveled outside of New Bedford. Standard equipped with advanced traction control and trailer sway control systems, our lineup of heavy-duty works trucks are poised to keep you and your precious goods in control no matter what the road conditions look like.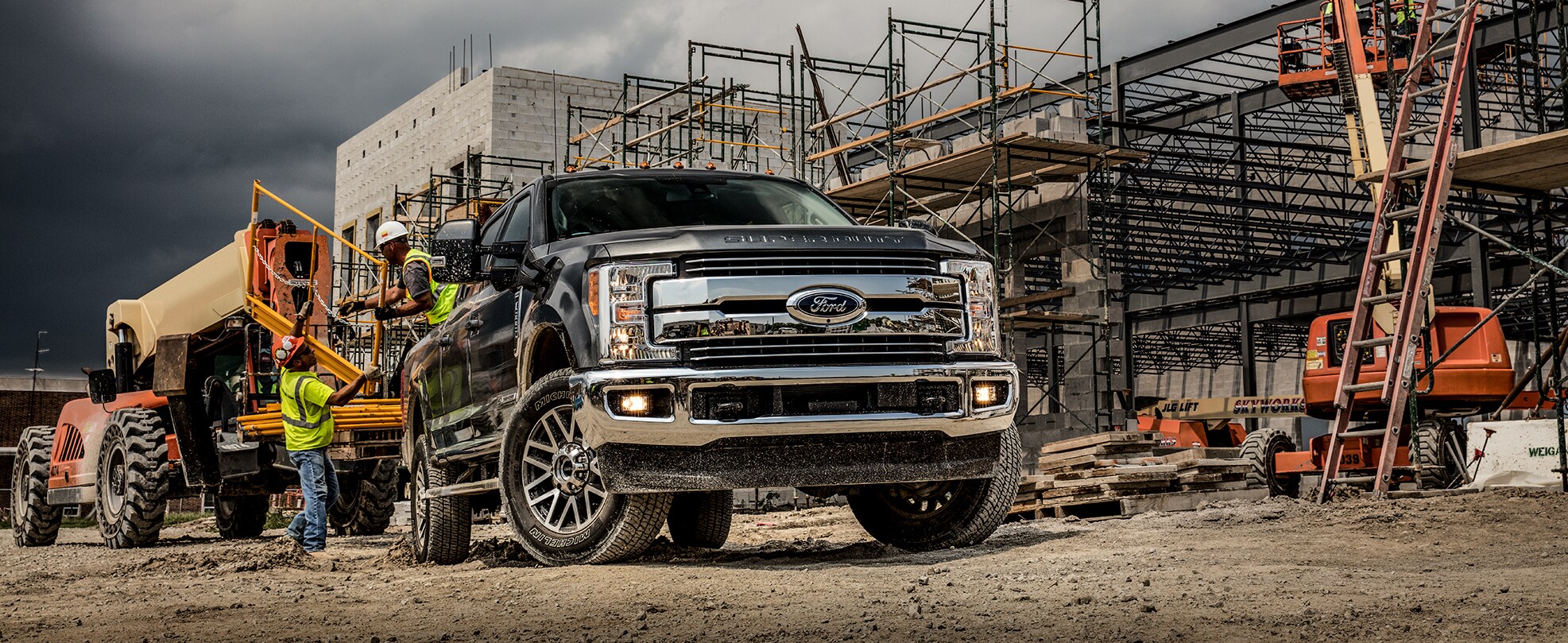 Chassis Cab Style Commercial Trucks Available Near Taunton
For the ultimate commercial vehicle near Taunton, there's no model more versatile and more ready to get work done than the Ford F-550 Super Duty. A chassis cab truck that's built to handle all of life's most challenging and heavy-duty adventures, the Ford F-550 can be configured with a variety of innovative power beds that are designed for the toughest jobs in Fall River. Optimize your workflow whether you're salting highways in the winter or clearing and hauling away brush in the fall with an adaptable chassis cab model that's best suited for those jobs that require a little extra power.
Standard equipped with an impressive V8 engine that allows for maximum performance and capability when the going gets tough, the new Ford F-550 chassis cab takes the onus of out of your daily work load by putting the power in your hands when you need it most. Ideal for those jobs that require special attention to ensure that everything is done safely, our lineup of chassis cab style commercial trucks is perfect for you this fall. Backed by the experts here at our First Ford dealership, we invite drivers from the greater Fall River, MA area to visit us and experience first hand what our lineup of chassis cab style commercial trucks has to offer for you this season.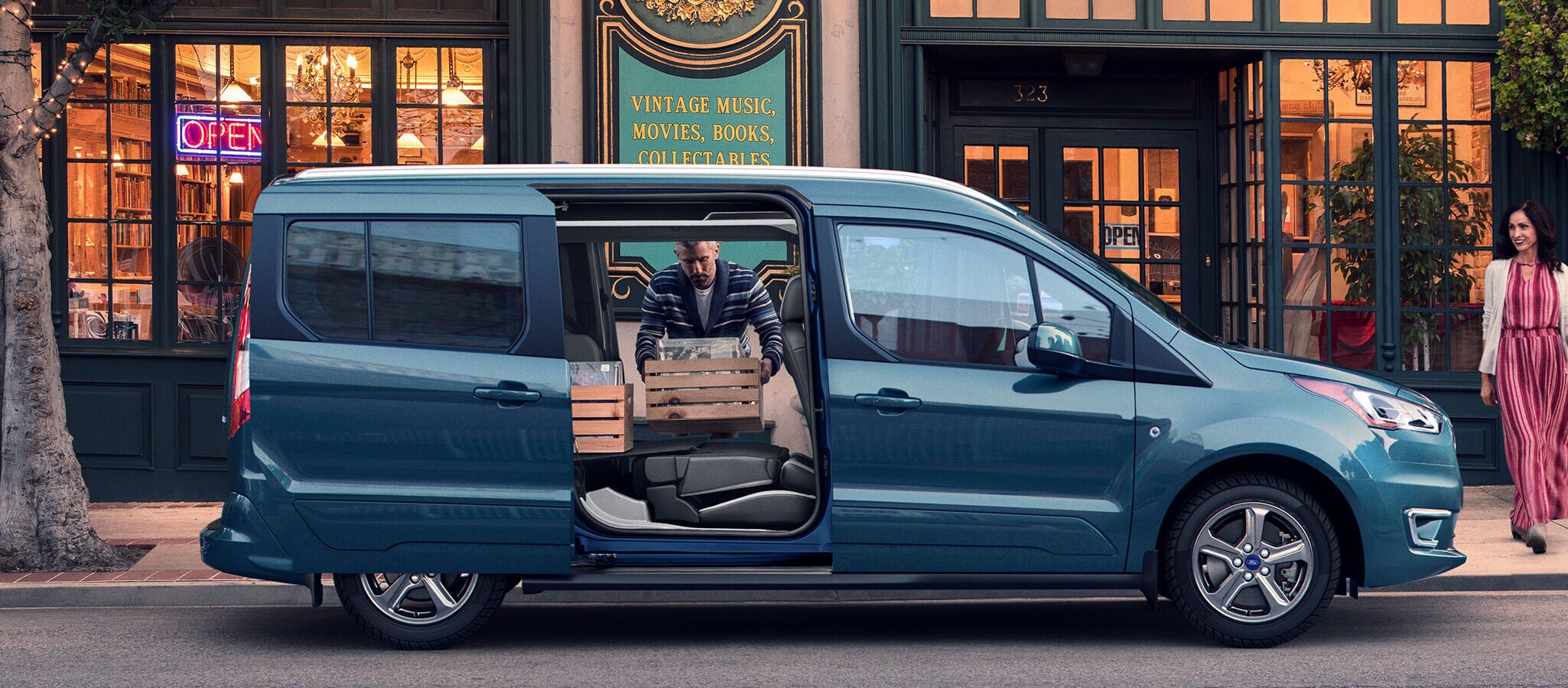 Optimize Your Workflow with a Commercial Truck from Our First Ford Dealership in Fall River, MD
As the seasons change and you begin to notice the road conditions starting to break down, it's essential that you supplement your workload with a powerful and resilient work truck from our First Ford dealership here in Fall River, MA. Visit us today and explore our available lineup of work trucks, heavy-duty trucks, and chassis cab style commercial vehicles to find a model that not only suits your job but also your unique lifestyle. Hit the ground running and claim your stake as an efficient worker behind the wheel of your new commercial work truck this fall and watch as your productivity skyrockets like never before.
To learn more and to schedule a test drive of your favorite work truck, we encourage drivers to contact or visit us in person at our First Ford dealership in Fall River, MA today! We look forward to seeing you!